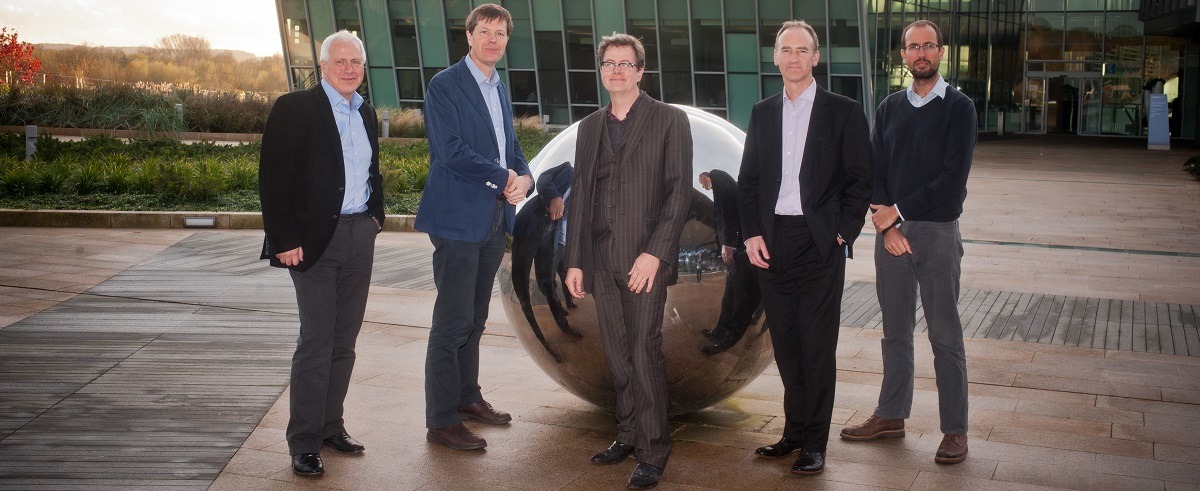 When generating media interest in investment stories, adding human interest can make them relevant to key audiences.
Objective
Cambridge Innovation Capital, was to announce a £1million investment in the start-up company Congenica, a spinout from  the Wellcome Trust Sanger Institute. Congenica, has developed a  diagnostic engine for Whole Genome Analysis, which provides new insights into rare genetic disorders. Although not a treatment, it would allow patients and their families to be better informed about their conditions and pave the development for improved therapies.
Both CIC and Congenica required coverage of the announcement to support  their respective aims
Strategy
The technology being developed by Congenica was complex and the funding amount, although substantial for Cambridge, was not significant for city papers.  The strategy therefore focussed on the human impact of the investment and what it would mean to families to gain a diagnosis and hence a prognosis.
Holdsworth Associates sourced patient case-studies and quotes from patient support groups and experts to build a story.
This approach gained coverage in wide range of media and enabled journalists from different disciplines to understand the potential of the technology.
Working closely with key journalists ensured that the story was covered sensitively and all the key messages were communicated effectively.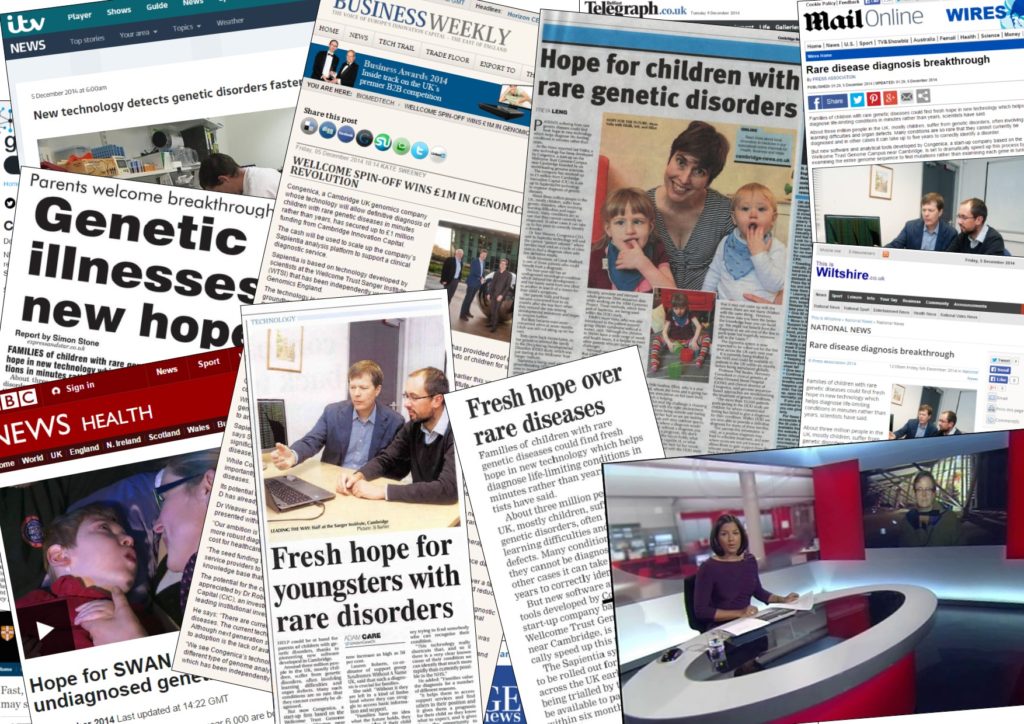 Outcomes
Extensive coverage on major online news sites, including Daily Mail Online and ITV News, and on over 100 regional news sites.
Regional print coverage across the country, including Eastern Daily Press and front page on Business Weekly.
BBC Look East report comprising recorded segment and a live interview with Dr Tom Weaver; the recorded piece was also available to view online as part of their Health News story (available here as of April 2017).
Interview with Tom Weaver broadcast on BBC Radio Cambridgeshire.
Interview with Al Jazeera to gain international coverage.
Some of the publications in which coverage was achieved included:
The Journal of Precision Medicine
Personalised Medicine
Drug Discovery World
Drug Target Review
Engineering and Technology Magazine
Labmate UK
Laboratory News
Manufacturing Chemist
Financial Times
Fortune
Scrip Intelligence
The Guardian
The Herald
The Telegraph
The Times
Angel News
Belfast Telegraph
Bio IT World
BioSpace
Business Weekly
Cabume
Cambridge Independent
genomeweb
Labiotech
News Medical
One Nucleus
pharmaphorum
Pharmafile
Pharmiweb
Science Business
UK BioIndustry Association
Yahoo Finance
Muscular Dystrophy News
Nature
BBC Look East
BBC North West Tonight
BBC Radio 4
BBC Radio Cambs
Innovate UK
ITV News
Cambridge News
Cambridge TV
City AM
Clinical Lab Products
Closing Circle
Computer Weekly
Digital Health
Eastern Daily Press
Heart FM
Fierce Biotech IT / Fierce Diagnostics
Front Line Genomics
Metro
MSN UK
PE Hub
Pharmafocus
PharmaTimes
unquote
BioPortfolio
Biotech and Money
Digital Media Net
Driven by Health with Care
Expert Review of Precision Medicine and Drug Development
Innovation Nexus
insider media
Iowa Science Interface
Related case studies