Brief and Objectives
Following frequent news reports of a national sperm shortage and the generally recognised disappointment of the National Sperm Bank, Bourn Hall Clinic wanted to find out the reasons why (or not) men would consider donating sperm, and to raise awareness of the new Bourn Hall Donor Programme.
Research, planning and strategy
Holdsworth Associates proposed a market research strategy, in order to gauge public attitudes. Understanding that sperm donation and male infertility can be a difficult topic for some to discuss, it was important to use a platform with a sense of privacy or anonymity when undertaking the research. Stakeholders to target would be men with fertility issues, but also potential donators.
Campaign tactics, creativity and innovation
An online attitudes survey was created, with contributions from Bourn Hall staff, to assess public opinion, knowledge of sperm donation and male infertility. The rationale was to use the results to identify obstacles to donation, providing insight into how to alleviate the national shortage. Extra space was included in the survey, encouraging participants to leave comments for further context.
Considering the target audience, Holdsworth Associates distributed the survey through relevant channels including Facebook, a football club chat room and a hockey club, due to the significant demographic of male users. With the survey being conducted online, it was more likely that there would be a higher level of engagement.
Implementation of Tactics
Holdsworth Associates posted the survey to social media and internet forums, securing multiple responses. The tactic to include open comment boxes in the survey was successful, with multiple responses recorded, allowing Bourn Hall to gain further useful information which may not have been originally considered.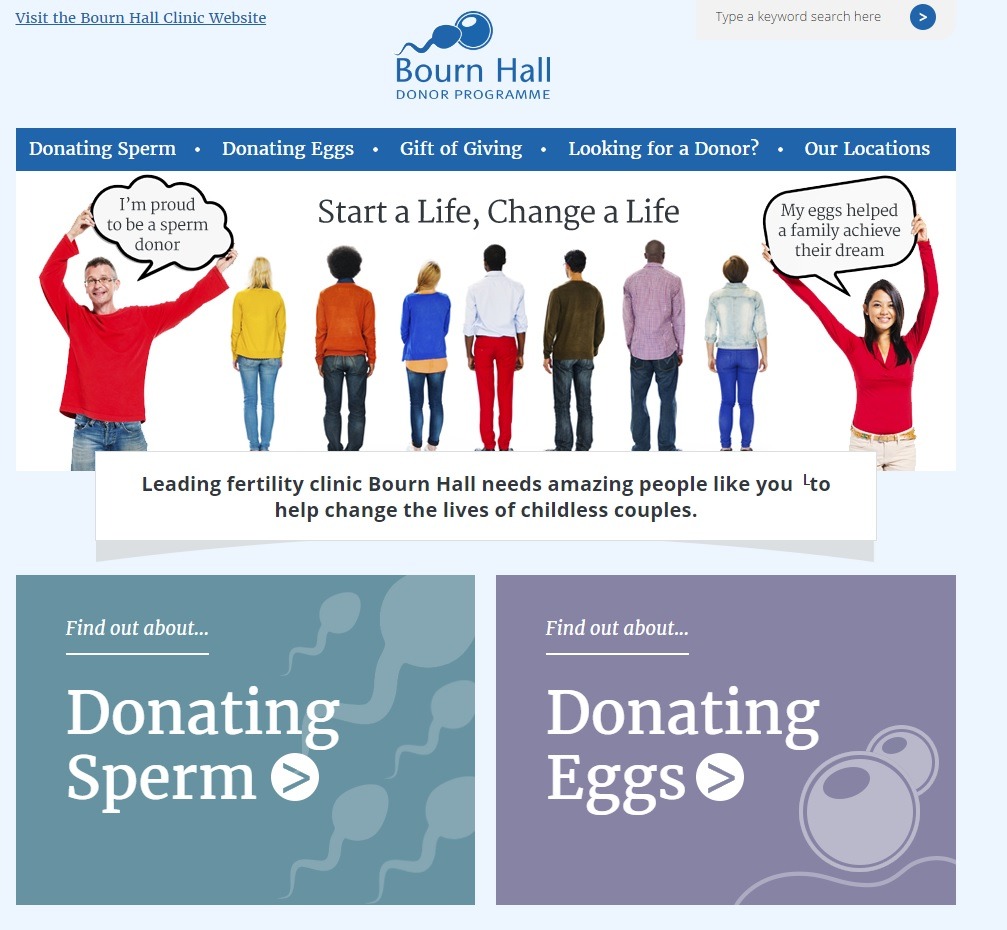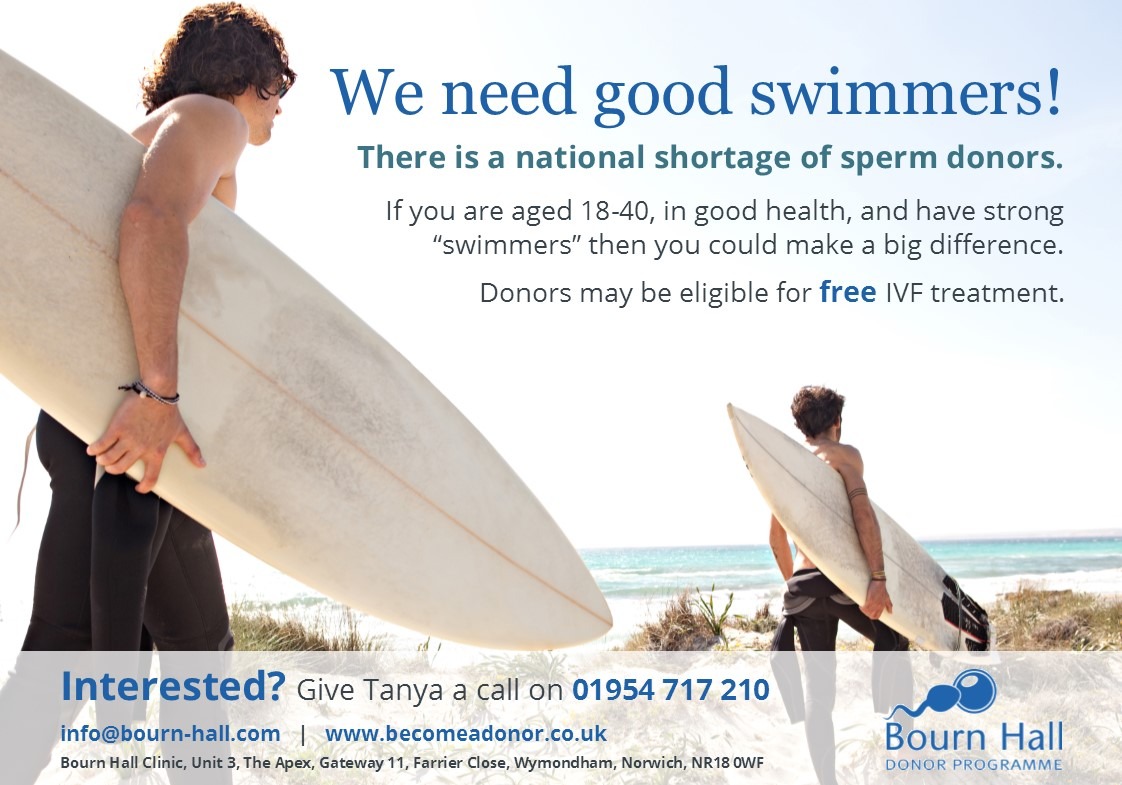 Outcome
The survey illustrated that knowledge of the need for sperm donors was high amongst respondents. The barrier was not the lack of understanding; concerns centred on prioritisation, embarrassment, partner opinion and identification by the offspring's mother.
With insights from the market research, Bourn Hall could raise awareness for the new Donor Programme.
Responses to the survey indicated that men would be happy to donate if it helped a friend or relative, prompting Bourn Hall to update their donation service. Where previously all donors could choose to receive free IVF treatment for themselves, this was enhanced to provide a new service to allow sperm and egg donors to 'gift' their free treatment to a friend or relative, thus providing additional help to people looking to undergo fertility treatment.
Holdsworth Associates implemented a media relations campaign to launch this new gift service, targeting both national and regional media
Measurement & Evaluation
This opportunity to gift IVF was the first of its kind in the UK – Holdsworth Associates secured widespread coverage for Bourn Hall across print, broadcast and online national and local media, including:
Regional media e.g. BBC Radio Cambridgeshire, East Anglian Daily Times.
Bourn Hall informed Holdsworth Associates that as a result of the campaign, the clinic had received a boost in donors coming forward.