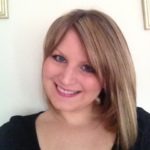 Samantha Dalton explains how local radio looks for features and how to get the BBC interested in your story.

Working as a BBC broadcast journalist was a privilege as well as a vocation. My time at the corporation was spent mainly working for local radio in Cambridgeshire, however I was also seconded to the BBC News website as a writer for the UK section of the news site.
Daily life at the BBC is fast-paced and never dull.
My main role was as a programme producer, specifically the Breakfast Show on BBC Radio Cambridgeshire. This often involved an obscenely early start (at work for 05:15!). Working long hours in a sleep deprived state is one of the many challenges facing broadcast journalists across the corporation.
The majority of BBC local radio Breakfast shows are all speech between 07:00 and 08:30, with the focus mainly on local news. No topic is off the table; lead stories can range from social care to Syria and from transport to troubled teenagers.
Producers prefer to generate the content themselves; original stories backed up by interesting guests or spokespeople from the local community is the winning formula.
However, a well-timed press release often forms the basis for a lead story or spark a debate which could generate key coverage for a client.
Working to deadlines is part and parcel of the job. Most tasks need to be done now or sooner, information needs to be ingested and understood within minutes, and calls, emails or social media messages need to be sent to guests as soon as possible to give contributors the maximum amount of time to respond.
The internet has already transformed the way journalists work, as a research tool and a method of gathering contacts. Now, social media is having a similar effect, particularly as a news and information distribution channel. My final days at the BBC were partly spent working on Cambridgeshire's social media strategy, using Twitter in particular as a means to promote show content and communicate breaking news generated through our programmes.
Many of these attributes are easily transferred into the PR arena, but with added challenges.
For example, getting a pushed-for-time journalist to take notice of a press release is no easy task, especially considering the bombardment inboxes take from agencies, communications officers and even from the public.
As a journalist, you're always searching for the hidden story, a new angle, the "real person's" view. But this is all done within a day, and I am relishing the challenge of being able to build a PR project from scratch and see it through from conception to delivery.
At least, as poacher turned gamekeeper, I have a unique insight into life in the newsroom. I know what is likely to pique the interest of a producer, to fire the synapses of a hungry journalist, and perhaps more importantly… what is likely to end up in the "deleted items" folder.