Many clients come to us at the very start of their journey. As a local PR agency, we work closely with clients to understand and help launch their businesses – nationally and internationally – continuing to create communications that support business growth and development. Here are a few such success stories.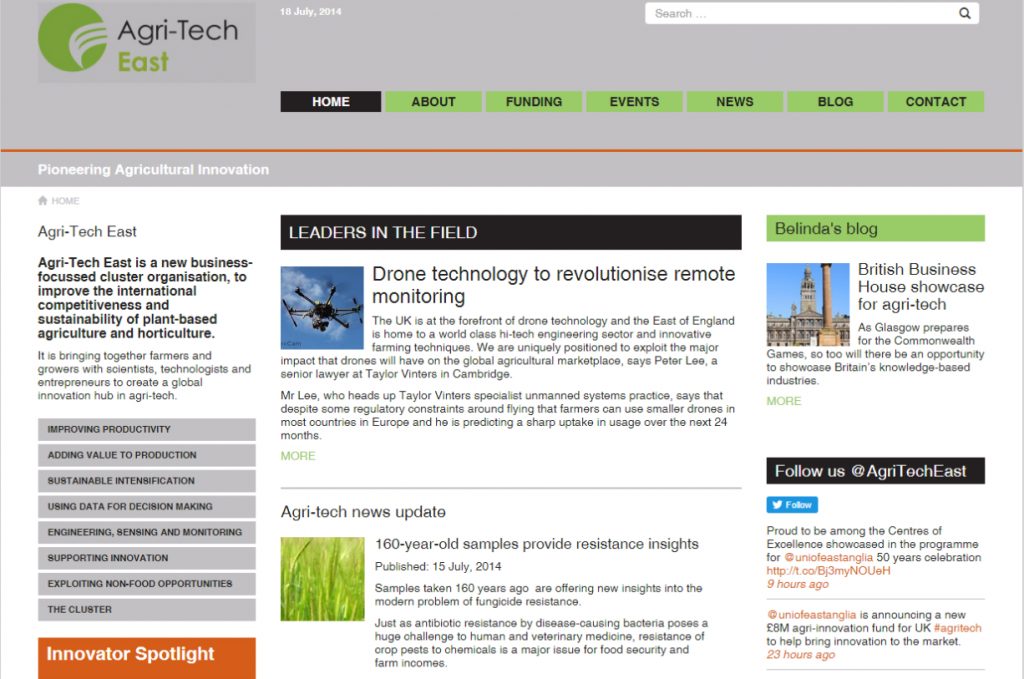 We've had the pleasure of working with Agri-Tech East since the start – designing its first website before it had any of its 170+ members! Now, five years on, it was time to re-position the organisation and create a member-centric website to support the vibrant agri-tech cluster it has facilitated.
With a compressed timeframe, we worked closely with the Agri-Tech East team to future-proof the website. We mapped stakeholders' needs and then redesigned the site to better promote the organisation's groundbreaking initiatives, and provide additional benefits for its members.
In a matter of weeks, we successfully relocated content to ensure the new site was ready for launch at an industry event. 170 member profiles and testimonials and over 600 posts of original content, including interviews, research digests, the 100 press releases we've so-far delivered for Agri-Tech East, 48 blogs and much, much more. The site, which offers new functionality for members, was announced in Agri-Tech East's e-news with great feedback.
Supporting businesses from start-up to international success is exactly what we've done for diagnostics company PBD Biotech.
The company needed a headline-grabbing story to promote its attendance at a major European veterinary conference. Reading through the scientific paper they planned to present, we spotted an exciting new finding. Use of their Actiphage diagnostic could detect Johne's disease – a chronic wasting disease – in the blood of newborn calves for the first time. With this strong news hook, we achieved widespread coverage in target publications as well as driving a spike in engagement on @pbdbiotech Twitter.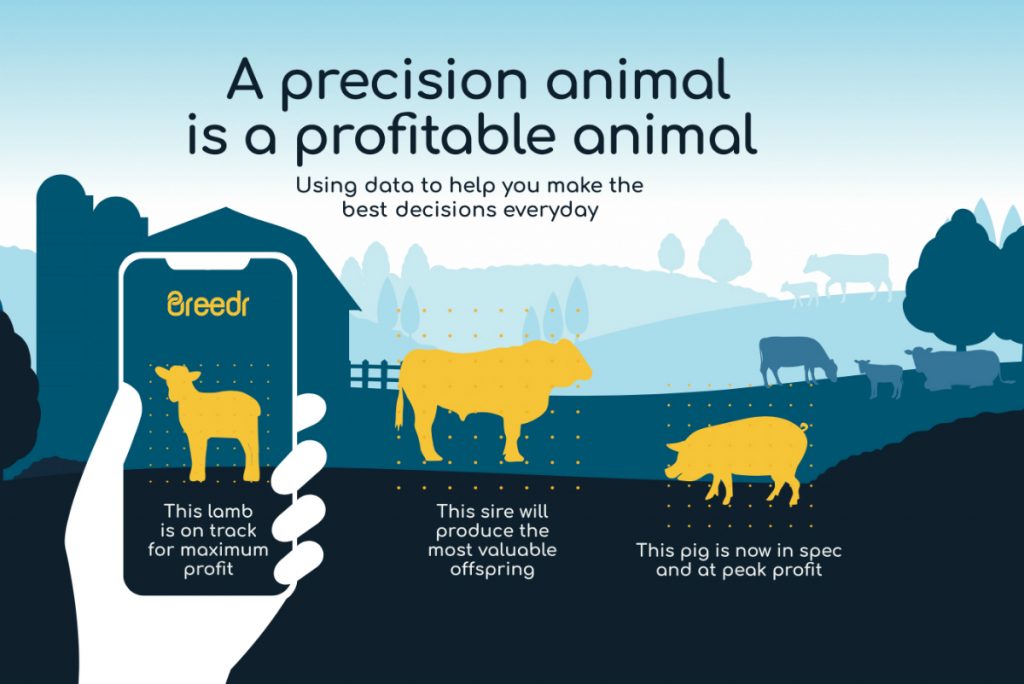 We've started working with tech start-up Breedr, who has developed a new app to provide farmers with better insights and data to get the most value from their livestock.
We supported Breedr and their partner Rothamstead Research North Wyke with a schedule of social media content to launch their 6-month trial. Our specialist knowledge of tech and the agricultural sector enabled us to write a compelling story that gained interest from key farming press. This prompted commercial interest from a well-known supermarket, who had read the story online!